The Spirits in the Conjuring House Were Quick to Show Themselves
The spirits in the home that inspired the movie, "The Conjuring," are still active almost 250 years after the house was built.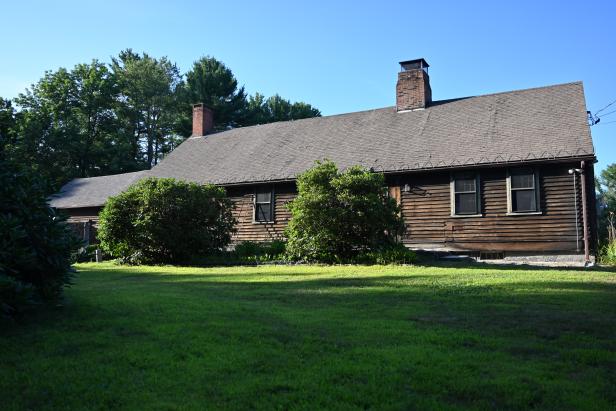 For this years two-hour Halloween Special, the GAC are investigating their most iconic location yet. In 2013, a horror movie called The Conjuring frightened people around the world with the story of the Perron family who were plagued by a dark entity inside their home. The film's introduction concludes with five simple words: Based on the true story.
The long, tragic history of the quaint log home isn't immediately evident to people driving along Round Top Road Road in Burrillville, RI — but violent spirits older than America itself are lurking at the old Perron family home near Rhode Island's border with Massachusetts.
The home was built in 1736, long before the Revolutionary War, and it was passed down through several generations of the Arnold family. Stories of paranormal activity date back to the 18th century when the spirits of native Americans began to haunt the homestead after the home was built. The Arnold family and the property reportedly saw its fair share of suicides, murder, and mysterious deaths during its long history, but paranormal activity from the 1970s is what launched the home into the spotlight.
In 1970, the Perrons — a family with five daughters — bought the property and moved in. While the paranormal activity started almost immediately, the Perron family stuck it out for 10 long years before finally selling the home in 1980 and moving south to Georgia. Their experience at the home — as well as an exorcism conducted by Ed and Lorraine Warren — is what inspired the 2013 horror movie, "The Conjuring."
While the Perrons lived in the home, the children regularly saw apparitions and spirits around the house. There was rampant poltergeist activity; beds would levitate and shake, and the Perron family regularly experienced physical injuries due to a particularly angry spirit. It was common to hear voices around the house.
Learn more about the frightening history of this haunted home on discovery+.