11 Eerie Urban Legends of New Jersey
The Garden State is chock full of terrifying urban legends. From cities to the countryside, there's something creepy lurking in just about every corner of New Jersey.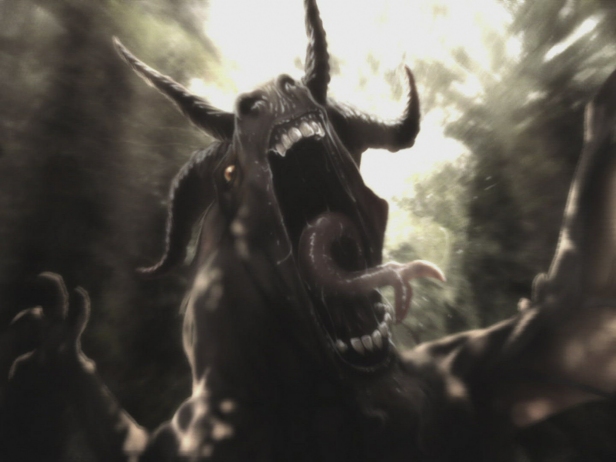 Jersey Devil: Monster in the Pines
For over two centuries, something wicked has stalked the New Jersey Pine Barrens. Numerous sightings of an infernal chimera have sparked newspaper articles, scientific examinations, movie plots, and comic book characters. Now, new evidence has surfaced and revived the search for the truth behind the New Jersey Devil.
The Devil's Tree—Bernards Township
According to Weird N.J., the Devil's Tree has been the site of multiple suicides, and it's not uncommon to see ghostly figures swinging from the tree's branches. Locals say it's impossible to cut the tree down — its trunk bears the scars of multiple attempts — and that snow will not stick to the ground beneath the large tree. Not far from the tree is a rock that's reportedly warm to the touch year-round, even in New Jersey's cold winters. Some think it could be a portal to hell.
The Little Boy of Atco—Burnt Mill Road, Atco
Burnt Mill Road runs through a wooded area of Atco, and was reportedly the site of a tragic drunk-driving accident where a little boy was killed. According to Patch, "you're supposed to drive to the end of the road, turn around, and drive up to a spot in the road where there is a crack from one side of the street to the other. Stop, honk your horn and flash your lights three times each, then sit in the darkness and wait to see a child dribble a basketball across the street."
The Jersey Devil—Estellville
An Estellville woman was so upset to be expecting her thirteenth child that she declared, "Let it be the devil." The child reportedly turned into a flying demon with hooves after birth and has spent the last 250 years terrifying residents throughout Estellville and the surrounding Pine Barrens.
Flanders Hotel—Ocean City
Shades of Death Road—Warren County
Buried Treasure—Long Beach
A now-shuttered gentleman's club had a resident ghost. Mad Dog was reportedly the ghost of a mobster hitman who knew the owner's grandmother. Among the unexplained events at the club were cocktails evaporating and the ghost reportedly tearing a bartender's shirt. Perhaps the now-shuttered building is still haunted by the old hitman.